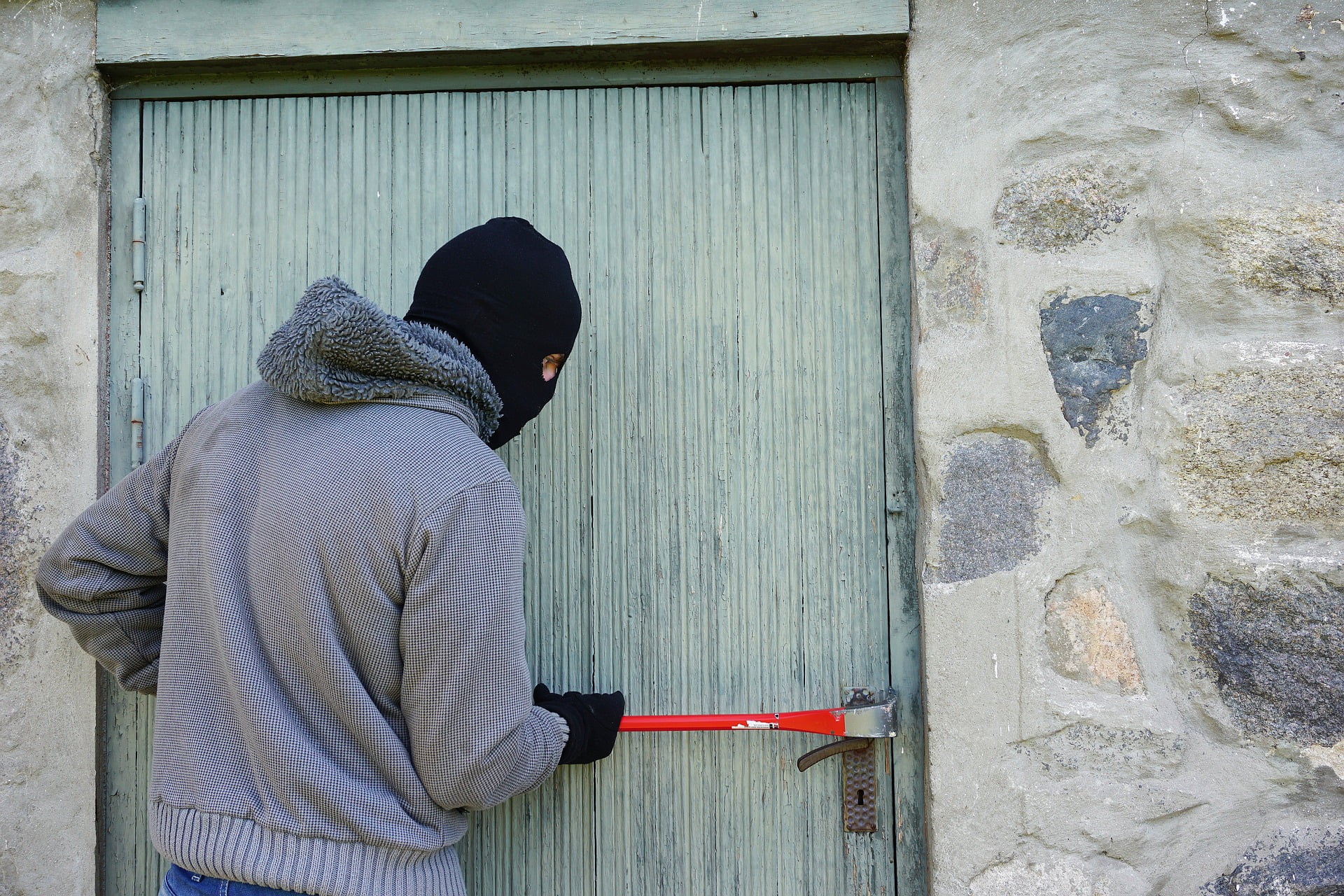 Santa Maria Theft Attorney
Choose the best Santa Maria theft attorney
Major robbery and embezzlement cases all the way down to Santa Maria petty theft can have serious consequences. Even if you don't face prison for the conviction, the criminal record can impact your quality of life. It could make it very hard to find employment, a place to rent, negatively affect your immigration status, prevent you from running for office, end your hard-earned career, prevent you from owning firearms, tarnish your reputation, and ruin relationships.
If you have been charged with theft, you may feel overwhelmed and stressed over what to do next, and how to keep living your life. I have a lot of experience defending people just like you and don't think you should have to feel this way. Although it's natural to feel those things, many feel much better when they call me because I give them real answers, and care about them.
To get real answers so you can feel a sense of closure, I offer a no-pressure no-obligation phone call at 805-688-9217. The call will give you the kind of real-world guidance you won't find on Google. Call today and get the answers you need.
Santa Maria theft attorney Andrew Jennings' qualifications
Handled petty to grand theft, shoplifting, embezzlement, burglary, and robbery with and without firearms.
Handled almost 5,000 cases from misdemeanors to murder.
I am familiar with the Santa Maria courts.
Great communication to help you fully understand the process.
What people are saying about Andrew Jennings
William Redell, Santa Maria Criminal Attorney:
"As a Defense Attorney, I can say without any reservation at all, Mr. Jennings provides outstanding service. I would not hesitate to contact Mr. Jennings (and often do) with questions and advice regarding any legal issue. He's the attorney, attorneys turn to when they have questions and need sound legal advice. Thanks for all your help over the years - you make me proud of our profession" (5-star Google Review)
Lucio Uribe:
"Andrew has helped answer all my legal questions in a fast timely fashion, I would advise all to reach out to Andrew if in need of legal representation or advice!!! Thank you Andrew for always being available"(5-star Google Review)
Becky Bendele:
"Andrew delivers excellent, professional, and knowledgeable representation. He is respectful and always responds in a timely manner." (5-star Google Review)
My agreement with you
I agree to:
Skillfully defend you,
treat you with dignity and respect,
guide you every step of the way.
The risks of not calling a Santa Maria theft attorney
Risk of a criminal record
A misdemeanor for petty theft on your record can have disastrous consequences like trouble finding jobs, renting apartments, and social stigma. And crimes like grand theft, embezzlement and robbery can carry prison sentences. If you are being tried in Santa Barbara county or Santa Maria you want a theft attorney who knows those courts and judges. An attorney like that can better predict case outcomes and defend your side of the story.
Risk of wasted time
By not making a free no-obligation call to a Santa Maria theft attorney you may risk wasting time. The internet can only tell you general things about your case. You need someone familiar with criminal law to guide you.
Risk of feeling worse than you need to
You could be feeling more hopeful about your future. Many who call me feel better than they did before the call. That's because I sympathize with their situation and tell it like it is so you receive closure.
A Santa Maria theft order attorney who understands your situation
It's intimidating, stressful, and overwhelming to face theft charges. If you have been charged with theft, I deeply sympathize with you. It throws a wrench in your life, making it hard to ever enjoy yourself. I don't think you should have to feel that way. For that reason, I offer you a free no-obligation call to give you actionable information. For the best case outcome, you should find a qualified Santa Maria theft attorney as soon as possible. If you wait too long you could miss out on opportunities for reducing or potentially dropping your charges.
Why go with a top theft attorney in Santa Maria?
Lots of trial experience
You can rest easy knowing I've defended thousands of people in court, and have a good track record.
Legal community knowledge
Since I'm on a first-name basis with the judges in Santa Maria and Santa Barbara county, you get peace of mind that I can best present your side of the case.
Communication
You won't have to worry about feeling confused. I explain everything clearly and return all calls within 24 hours.
Aggressive Defense
You can feel confident knowing I will passionately defend you.
The three-step theft defense plan
1. We make a plan
Let's say you feel I am the right person to defend you after your free call. If you want to move forward, you receive options on how to proceed, the pros and cons of each, which I think would be the best fit for you, and then let you decide.
2. Theft Defense
When you decide which option feels right for you, we implement the plan. That means I will passionately defend you in court. Along the way, you will receive clear instructions and answers to any questions you may have.
3. Theft case closed
Although I cannot guarantee a specific outcome for your case, I will fight hard for its best possible outcome.
Santa Maria theft attorney pricing
In order to get you the best possible outcome, potentially save you from prison, fines, loss of business licenses, and a devastating criminal record I charge a flat fee. If finances are a concern for you, I do everything I can to offer you a payment plan that fits your budget.
The Santa Maria California courthouse
The Santa Maria courthouse is a part of the Santa Barbara Superior Courts. You can find it at 312 E Cook St C. If you need to call the courthouse, be aware that their office hours are between 9AM and 12PM, and their phone hours between 9AM and 3PM at the time of this writing. The court's phone number is (805) 614-6414.
How to Get ahold of Santa Maria theft attorney Andrew Jennings
You can reach me by calling 805-688-9217 or by email on this website.
Call today to avoid missed opportunities that could help your case
---
Santa Maria theft attorney Frequently Asked Questions
---
Theft in California
California diversion programs
Shoplifting in California
Burglary and Robbery in California
Robbery In California
White Collar Crimes in California
Embezzlement in California
Fraud in California
Your Santa Maria theft attorney near you
If you have been charged with theft or other related crimes I understand how you feel. A theft conviction can result in all kinds of hardships like difficulty finding jobs, social stigma, immigration consequences, and a criminal record. But you don't have to fight the charges on your own. I want the best possible outcome for your case, and fight hard for you.
Give me a call today to get real answers, closure, and a chance to speak with someone who truly cares about you and your situation. Call me now at 805-688-9217 for a free no-obligation consultation.