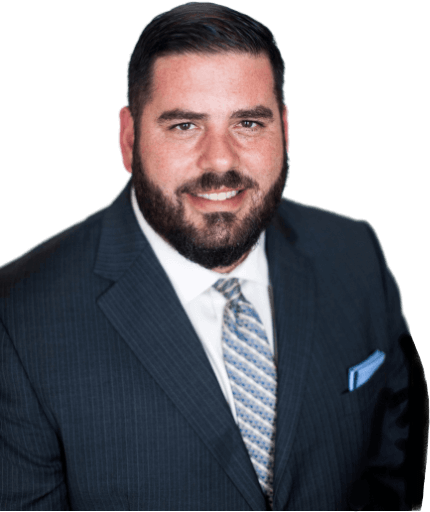 Criminal Defense Attorney
Santa Maria, CA

EXCELLENT
Legal defense invested in
your
wellbeing
Criminal Defense attorney

law firm
practice areas
from misdemeanors to felonies


DUI: DRIVING UNDER THE INFLUENCE

LEARN MORE


DOMESTIC VIOLENCE

LEARN MORE


THEFT
LEARN MORE


DRUG SALES

ASSAULT WITH A DEADLY
WEAPON OR FIREARM


KIDNAPPING

CRIMINAL THREATS

HOMICIDE AND MURDER

more areas

What People are Saying About Andrew Jennings

As a Defense Attorney, I can say without any reservation at all, Mr. Jennings provides outstanding service. I would not hesitate to contact Mr. Jennings (and often do) with questions and advice regarding any legal issue. He's the attorney, attorneys turn to when they have questions and need sound legal advice. Thanks for all your help over the years - you make me proud of our profession.
William Redell
Criminal Attorney in Santa Maria
Attorney Jennings represented me well. He was well informed and available. Thank you!!
Terri Dutra
A Client of Andrew Jennings
Andrew has helped answer all my legal questions in a fast timely fashion, I would advise all to reach out to Andrew if in need of legal representation or advice!!! Thank you Andrew for always being available.
Lucio Uribe
A Client of Andrew Jennings
Andrew delivers excellent, professional, and knowledgeable representation. He is respectful and always responds in a timely manner.
Becky Bendele
A Client of Andrew Jennings
Highly recommend Andrew Jennings for your legal needs, off his consultation I felt very reassured by his knowledge and experience going over a case I'm unfortunately involved in Grover Beach. He gave me a quick walk through of all the legal proceedings and weighed out my possible options I could go about further with my case. Clearly explained and answered my questions, and concerns I had to ask at the moment. Definitely made me feel like he would absolutely fight for me to win in court.
Miguel Navarro
A Client of Andrew Jennings
I live in Ohio and Mr Jennings was very professional and did every thing he said he would do.
Jim Halowell
A Client of Andrew Jennings
CALL ANDREW NOW

You don't have to prepare

WHY ME?


legal community knowledge

Why should you care how familiar I am with the legal community? What's it in for you?

The answer is this: greatly higher odds that you will receive the best outcome possible for your case.

I can better anticipate what may happen in a case because I interact so often with those directly involved in your case: District Attorneys, clerks, court interpreters, and judges.

The courthouses I know best are the Santa Maria and Lompoc courthouses, but I also work with the courthouses in San Luis Obispo and Santa Barbara.


experience
You can rest assured that you are in expert hands: I have handled over 5,000 cases in my career.

Although I cannot guarantee or control the outcome of a case, the majority of my clients' cases resulted in favorable outcomes or reduced charges.

Law is in my blood. My father, retired Judge James B. Jennings, exposed me to the world of law from a young age.

It was my father's example and my desire to help people in difficult situations that drove me to become the lawyer I am today.

great communication

I make sure you understand the allegations and all the moving parts so you can make an informed decision.

If there's an aspect of your case that confuses you, I am skilled at breaking down the criminal justice system to make it easy to digest.

I take the time needed to listen and really understand your situation.

Throughout the legal process, I give you continual updates to keep you informed.

It's easy to reach me when you have any questions.

YOU-CENTERED APPROACH

You are in control: Whether we seek reduced or no charges is up to you.

When I work with you, you will quickly see how invested I am in you as a real, live, human being.

It brings me a lot of pleasure to defend individuals during this very stressful time in their life.


honest character

In order for you to be fully informed about the allegations and moving parts of the case, I tell you the truth in a kind yet straightforward manner.

I don't beat around the bush.

My honesty and transparency are crucial to helping you achieve the best outcome possible.
THE PROCESS AND PRICING

1
1
PHONE CALL

We have a no-obligation, confidential, free phone call to determine how best I can help you.

Don't worry, I won't try to pressure you into anything. At this stage, we typically schedule an in-person consultation.

The consultation is $40. If you decide you would like me to represent you, the $40 consultation fee will be credited towards my overall reresentation fee.
3

3

I Defend You

If you decide to use my legal services, I walk confidently with you every step of the way.

To that end, I work hard to get you the best possible outcome: charges dismissed or reduced as much as possible.

I will keep you up to date on all relevant legal matters.

Should you have any questions outside of court, I am just a phone call away.

2

2

CONSULTATION AND PRICING

During the in-person consultation, we discuss your case, goals, different legal paths for you to achieve the best possible outcome and budget.
My pricing is an honest and transparent flat fee.
Depending on the case, if there are other fees, I will make you aware of them before you decide to commit to anything.
4

4

CASE CLOSED

When the case is over, we meet to discuss your next steps.

Anything other than cleared charges often, but not always, results in alternative sentencing - without jail time and without affecting your record.

Electronic monitoring, work release, and therapy (e.g. Alcoholics Anonymous) are the typical forms of alternative sentencing.

NOTABLE CLIENT SUCCESS STORIES

*THE SUCCESS STORIES BELOW ARE NOT A GUARANTEE, WARRANTY, OR PREDICTION THAT YOUR CHARGES WILL BE DISMISSED OR REDUCED

Dismissed Charges


My client's DUI charges in Santa Maria were dismissed after finding the difficult witness. The difficult witness testified my client was not driving (2020).


Reduced Charges


My client's charges were reduced to probation, although previously charged with a serious crime. This was a very serious felony DUI in Santa Maria. It involved great bodily injuy allegations and broken bones. I did this by showing mitigation through investigation (2021).


Dismissed Charges


Upon finding surveillance indicating my client did not commit battery, my client's domestic violence charges were dismissed (2020).


Reduced Charges


One of my clients committed a third time DUI in Santa Maria that involved injury, fleeing the scene, and all this while on probation for a second DUI. My efforts helped convince the district attorney to agree to the reduced charge of house arrest for my client (2021).


Dismissed Charges


Although my client had a strike prior, they were not found guilty of extortion with a gang enhancement. The dismissed charges would have been severe: 19 years to life (2018).


Reduced Charges


During the jury trial, my client facing criminal charges was found not guilty of attempted kidnapping. The charges were reduced to simple assault and credit for time served (2017).


Dismissed Charges


My client's domestic violence charges were dismissed by the district attorney when I exposed the weaknesses in the defense investigation (2020).


Reduced Charges


Of the three charges leveled against my client, my efforts contributed to two domestic violence charges being dropped (2015).


Dismissed Charges


On the eve of the trial, my client's charges of sexual assault against a minor were dismissed by the district attorney (2018).


Dismissed Charges


My client faced multiple counts of battery - not just against one person, but multiple people. With my representation, the client was found not guilty of those counts (2014).