About attorney
andrew jennings

Excellent legal defense invested in
your

wellbeing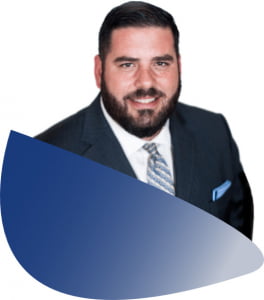 What Areas I Serve
If you have recently been arrested or are close to someone who has in Santa Maria, Lompoc, Santa Barbara, or San Luis Obispo, you are in the right place.
I Understand What You Are Going Through
I sympathize with your pain. It is frightening to face charges that could end in prison, a tarnished reputation, loss of immigration status, significant financial loss, lengthy probation, and/or an opportunity-crushing criminal record.
A Little About Me
From a young age, my father retired judge James B. Jennings exposed me to the harsh realities people like you face.
It bothered me, and still does, to hear of people receiving punishment they didn't deserve.
That desire to defend people like you motivated me to become a criminal defense attorney.
Along my journey to defending you I:
1. served as head coach of Lompoc Cabrillo High School Mock Trial,
2. graduated law school as Valedictorian, the highest academic honor,
3. served on the Life top sex assault case jury trial in 2018 (pro bono work),
4. set the record in 2016-2017 for the most cases tried of any attorney in the Santa Barbara County
Having disposed of over 5,000 cases in my career, you can trust me as an expert guide during this stressful time in your life.
Although I can't guarantee any specific outcome for your case, I've helped many people like you completely avoid or reduce their charges through being a skilled negotiator and litigant.
If you need excellent legal defense invested in your wellbeing, call today at 805-688-9217
The call is free, no pressure, and to see if we should set up a consultation to better help you.  Consultations are $40 and count towards the overall fee of representing you if you choose to go with me.